2013 IKKF WINTER KOBUDO CAMP



The INTERNATIONAL KARATE KOBUDO FEDERATION held its 2013 IKKF WINTER KOBUDO CAMP on Saturday and Sunday, January 26-27, 2012. The training was held in Reading, Pennsylvania at the IKKF Honbu (HKA Dojo). The focus of the WINTER CAMP was to provide intense training in Okinawa Kenpo Karate, Okinawa Kenpo Kobudo, Okinawan Toide and Jiu-Jitsu.


Some photos of the training are presented below.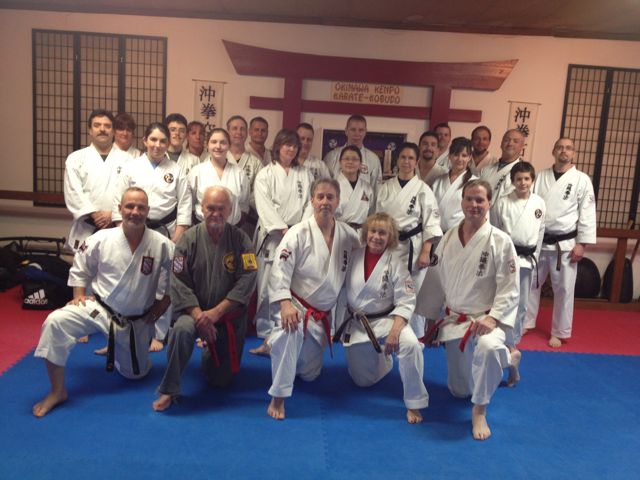 A group photo of some of the participants at the 2013 IKKF Winter Camp.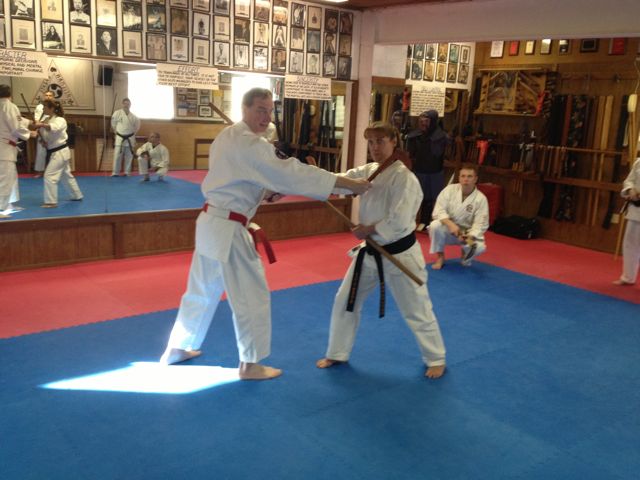 Kyoshi Dan Rupert demonstrating kama move on Sensei Kim Holzworth.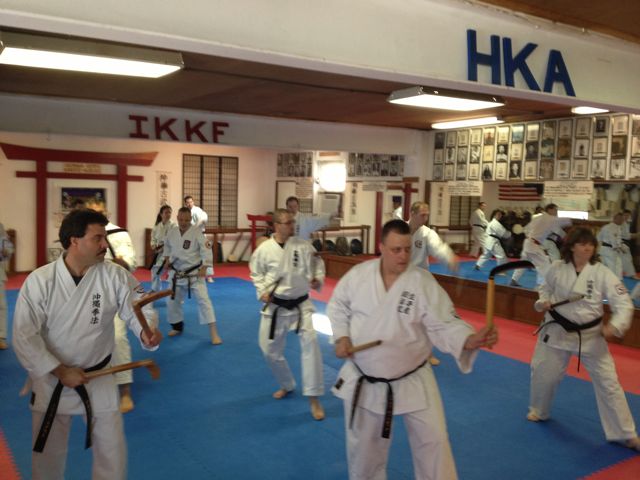 Group shot of participants working kama kata.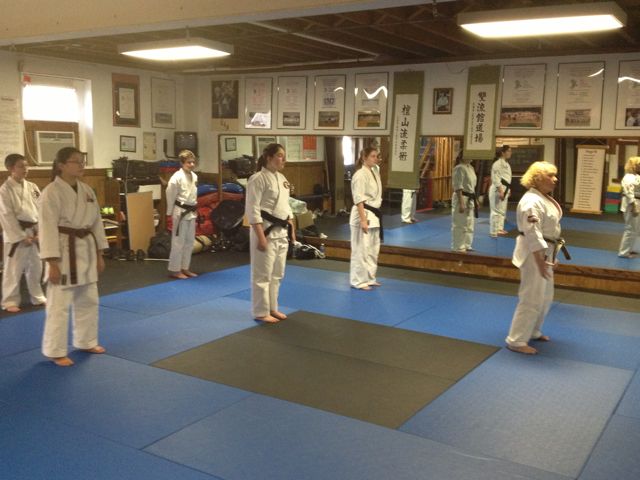 Kyoshi Ann-Marie Heilman running group kata session.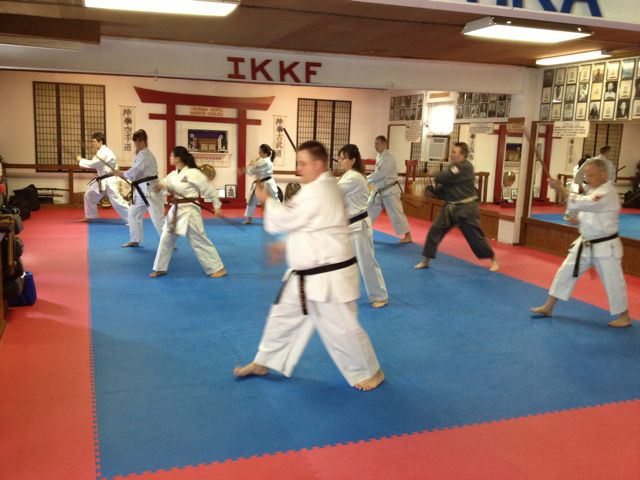 Kyoshi Setve Baer leading bo kata session on Ko Bo.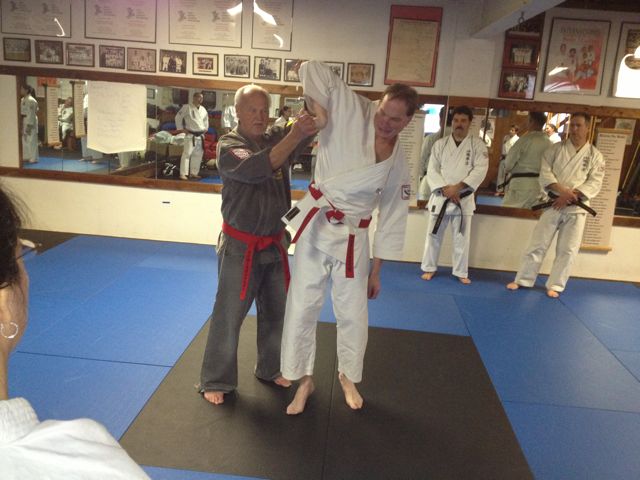 Hanshi Jody Paul demonstration finer point of Toide technique on Kyoshi Rupert.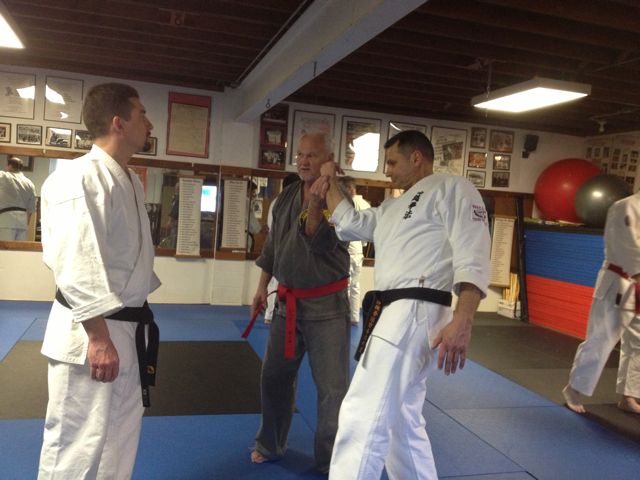 Hanshi Jody Paul causing pain to Sensei Tony Almond during Toide session.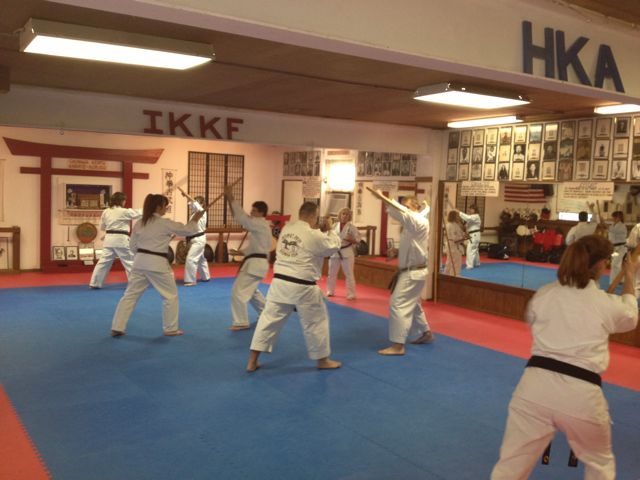 Kyoshi Heilman running session on Bo-Tunfa two person weapons form.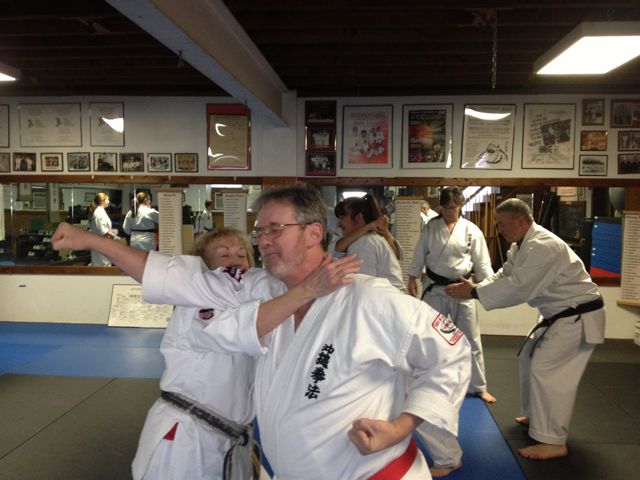 Kyoshi Heilman working Jiu-Jitsu technique on Hanshi Heilman just prior to her taking him to the ground.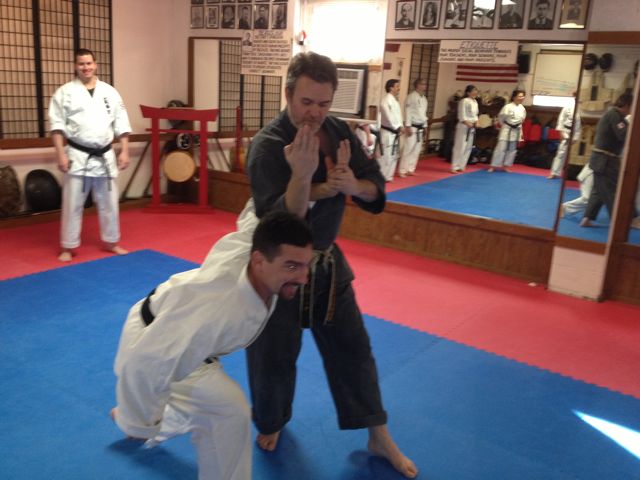 Kyoshi Steve Baer working kata application on Sensei Dave Nowicki with Sensei Eric Mest looking on in the background with a big smile on his face.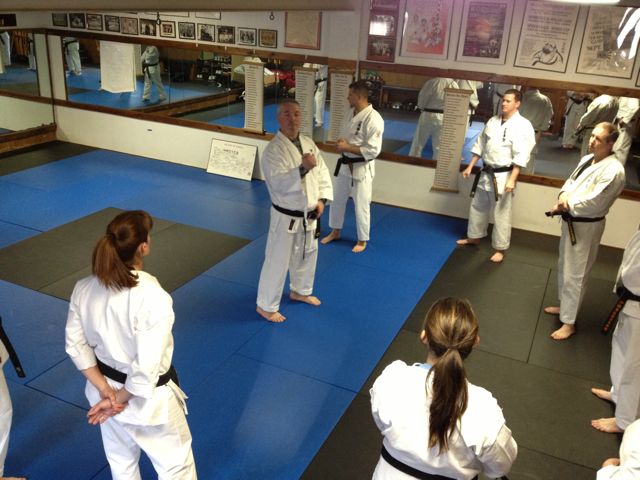 Sensei Jeremy Schoener lecturing on basic principles to be employed in Jiu-Jitsu training.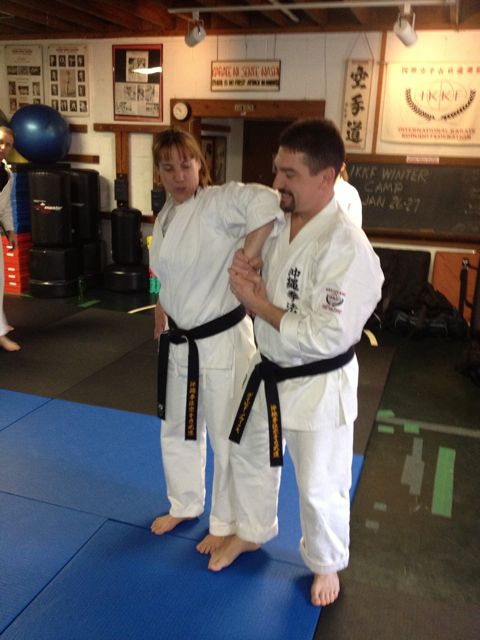 Sensei Dave Nowicki working Jiu-Jitsu technique on Sensei Kim Holzworth.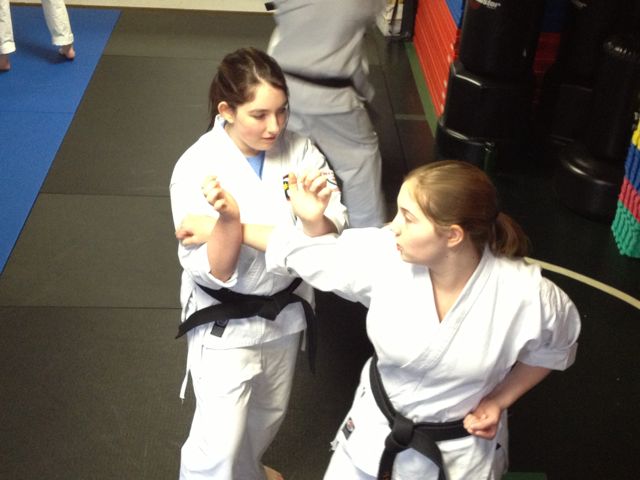 Two young ladies working Jiu-Jitsu technique at training.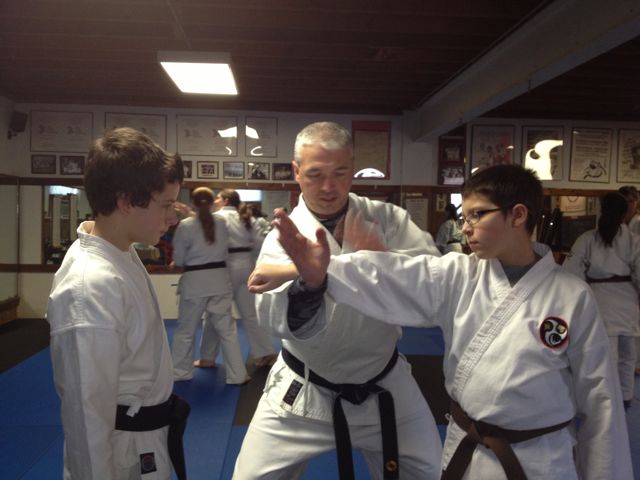 Sensei Jeremy Schoener demonstrating technique to two young participants.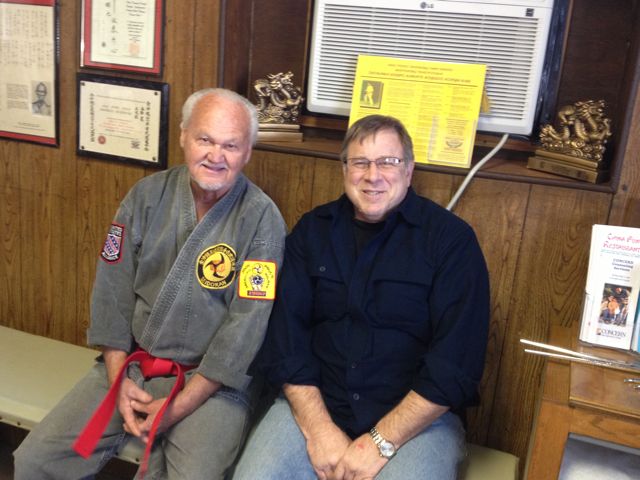 Hanshi Paul and Shihan Chris Cagianno sharing old time stories of Seidokan at Winter Camp.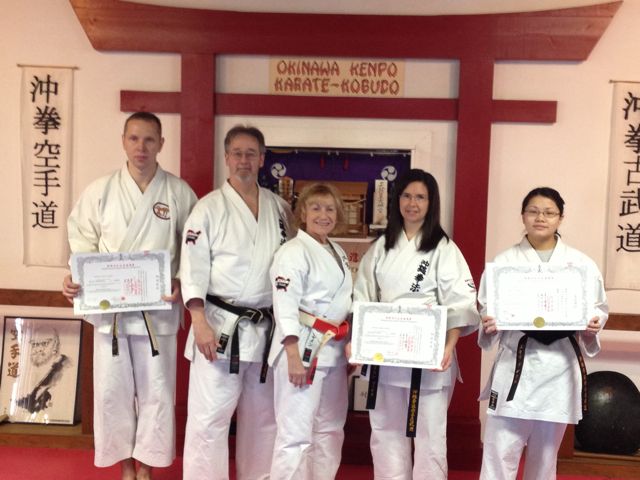 Photo of three individuals testing for and receiving black belt promotions at Winter Camp. Mr. Bryan Lindenmuth promoted to 4th Dan Okinawan Kobudo and Renshi Teachers License Kobudo; Ms. Cathy Focht promoted to 4th Dan in Karate and Kobudo and Renshi Teschers License; and Ms. Emily Gunkel promoted to Junion Black Belt in Karate and Kobudo. Congratulations on an excellent testing..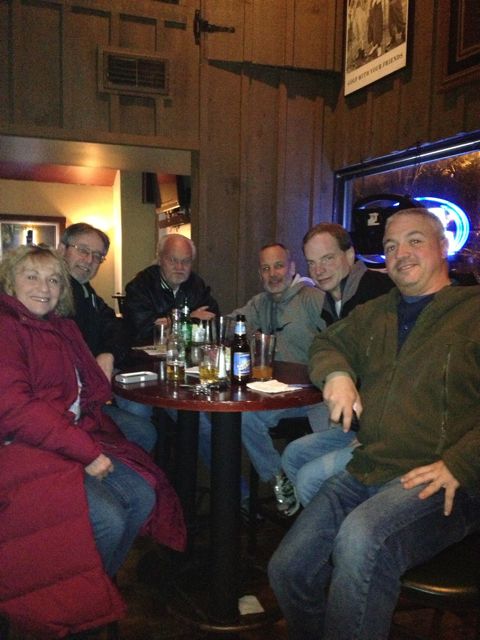 Party time at The Bistro after completion of another excellent training. Mrs. Heilman, Mr. Heilman, Hanshi Paul, Shihan Dupaquier, Kyoshi Rupert and Sensei Schoener.